Jan 06, 2015 - mqtt.org -

67

MQTT is a machine-to-machine (M2M)/"Internet of Things" connectivity protocol. It was designed as an extremely lightweight publish/subscribe messaging transport. It is useful for connections with remote locations where a small code footprint is required and/or network bandwidth is at a premium.
Jan 06, 2015 - en.wikipedia.org -

59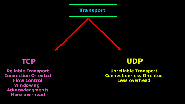 In computer networking, a transport layer provides end-to-end or host-to-host communication services for applications within a layered architecture of network components and protocols. The transport layer provides services such as connection-oriented data stream support, reliability, flow control, and multiplexing.
Jan 06, 2015 - mosquitto.org -

68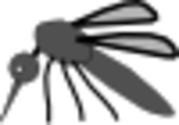 Mosquitto is an open source message broker that implements the MQTT (MQ Telemetry Transport) protocol v3.1.
Jan 06, 2015 - en.wikipedia.org -

77
The User Datagram Protocol ( UDP) is one of the core members of the Internet protocol suite. The protocol was designed by David P. Reed in 1980 and formally defined in RFC 768. UDP uses a simple connectionless transmission model with a minimum of protocol mechanism.
Jan 08, 2015 - opendds.org -

79
OpenDDS is an open source C++ implementation of the Object Management Group (OMG) Data Distribution Service (DDS). OpenDDS also supports Java bindings through JNI and can be included with JBoss (ESB) frameworks by means of a JMS wrapper. OpenDDS leverages the ADAPTIVE Communication Environment (ACE) to provide a cross platform environment.
Jan 21, 2015 - en.wikipedia.org -

69
Jan 25, 2015 - amqp.org -

56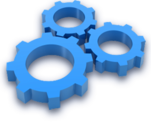 The Advanced Message Queuing Protocol (AMQP) is an open standard application layer protocol for message-oriented middleware. The defining features of AMQP are message orientation, queuing, routing (including point-to-point and publish-and-subscribe), reliability and security.
Jan 28, 2015 - contiki-os.org -

72

Contiki is a tiny, highly portable, operating system for small devices. Includes full TCP/IP networking through uIP, a graphical (GUI) subsystem, VNC server, world's smallest web browser, etc. Ported to a large number of architectures. Contiki provides powerful low-power Internet communication. Contiki supports fully standard IPv6 and IPv4, along with the recent low-power wireless standards: 6lowpan, RPL, CoAP. With Contiki's ContikiMAC and sleepy routers, even wireless routers can be battery-operated.
Jan 28, 2015 - sourceforge.net -

74
The uIP was an open source TCP/IP stack capable of being used with tiny 8- and 16-bit microcontrollers. It was initially developed by Adam Dunkels of the "Networked Embedded Systems" group at the Swedish Institute of Computer Science, licensed under a BSD style license, and further developed by a wide group of developers. It is now part of Contiki.
Jan 28, 2015 - github.com -

65

DTLS (Datagram Transport Layer) "The DTLS protocol provides communications privacy for datagram protocols. The protocol allows client/server applications to communicate in a way that is designed to prevent eavesdropping, tampering, or message forgery. The DTLS protocol is based on the Transport Layer Security (TLS) protocol and provides equivalent security guarantees."
Feb 07, 2015 - snailbook.com -

59
Both client and server authentication are done with X.509 public-key certificates. This makes TLS a bit more cumbersome to use than SSH in practice, since it requires a functioning public-key infrastructure (PKI) to be in place, and certificates are more complicated things to generate and manage than SSH keys.