Welcome to the IoTMPLS homepage. We are building this page out and including information from our List.ly feeds. Please contribute to this page by making suggestions to our List.ly.
IoT Building Blocks
Nov 01, 2014 - iotmpls.com -

413
IoT Interoperability Standardization | IEEE IoT (@IEEEIoT), IIConsortium (@IIConsortium), AllSeen Alliance (@AllSeenAlliance), AllJoyn (@AllJoyn), and IPSO Alliance (@IPSOAlliance)
Dec 30, 2014 - iotmpls.com -

493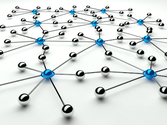 A Data Network is a telecommunications network that allows exchange of data. Networked computing devices pass data to each other along data connections. Data is transferred in the form of packets. The connections (network links) between nodes are established using either cable media or wireless media.
Jan 06, 2015 - iotmpls.com -

385
A Look at IoT Business Models
Jan 06, 2015 - iotmpls.com -

424
This is a list of things that would be present in an ideal model of the "Internet of Things," yet still within the boundaries of physics.
Mar 07, 2015 - list.ly -

487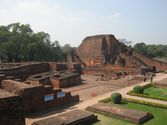 IoT Architectures | Thing-Centric, Gateway Centric, Smart Phone Centric, Cloud Centric, and Enterprise Centric
Mar 11, 2015 - iotmpls.com -

500

Nest Learning Thermostat Compatibility Graph: SmartThings Hub, VeraLite, Philips Hue Bridge (incl. 2 Hue Lux Bulbs), Belkin WeMo Switch, Philips Hue A19 Bulb (Color), Nest S2001 Protect, Belkin WeMo Insight Switch, Belkin WeMo Motion Sensor (incl. Switch), Rachio IRO Irrigation Controller, Quirky Spotter
IoT Industry Verticals, Relevant Tools, & Startup Companies


Jan 12, 2015 - list.ly -

377
Nov 05, 2014 - iotmpls.com -

411

Smarthome | SmartThings, Apple Homekit, Belkin Weemo, nest, Insteon IP Cameras, Philips Hue, Yale Touchscreen Deadbolt, Aros Smart Window Air Conditioner, and Geohopper iBeacon with Power Supply
Jan 06, 2015 - list.ly -

336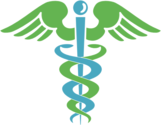 Jan 06, 2015 - list.ly -

429